Take your next social event to the top of Chicago
Plan an unforgettable birthday, family event, or any other occasion in an iconic venue! Make new memories as your group experiences the thrill of TILT and the beauty of Lake Michigan.
From family reunions to private happy hours with friends, 360 CHICAGO and CloudBar take your event to an altitude of 1,030 feet with the entire city illuminated beneath you. Personalize your event with customized menus, decor, and entertainment from our recommended vendors.
Baby Showers
Family Reunions
Bridal Showers
Birthdays
Wedding Receptions
And much more!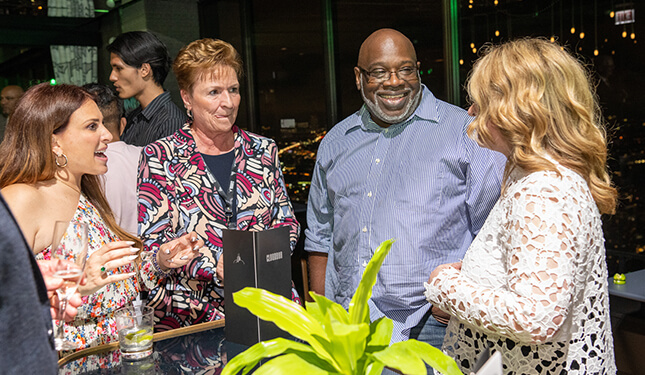 Let's Plan Your Event
Please fill out the information below to the best of your knowledge. Any and all additional information helps us plan your perfect event.
"*" indicates required fields